Wearing SLEEPSOCKS you'll sleep better.
A restful sleep is dependent on effective body temperature regulation.
As the feet warm up, a signal is sent to the brain when the body, by vasodilation, has reached the temperature required to cool down more quickly and promote the production of melatonin, the hormone responsible for the sleep-wake cycle we need to sleep well.
Comfortable cuff
Narrow, thin and elastic with wear-resistant double fold
Non-slip band
The alternating rib pattern prevents the foot slipping out of the sock as you sleep
No compression
Ankle band made of silicone yarn to prevent compression
Ultra-flat seams
Prevents all risk of rubbing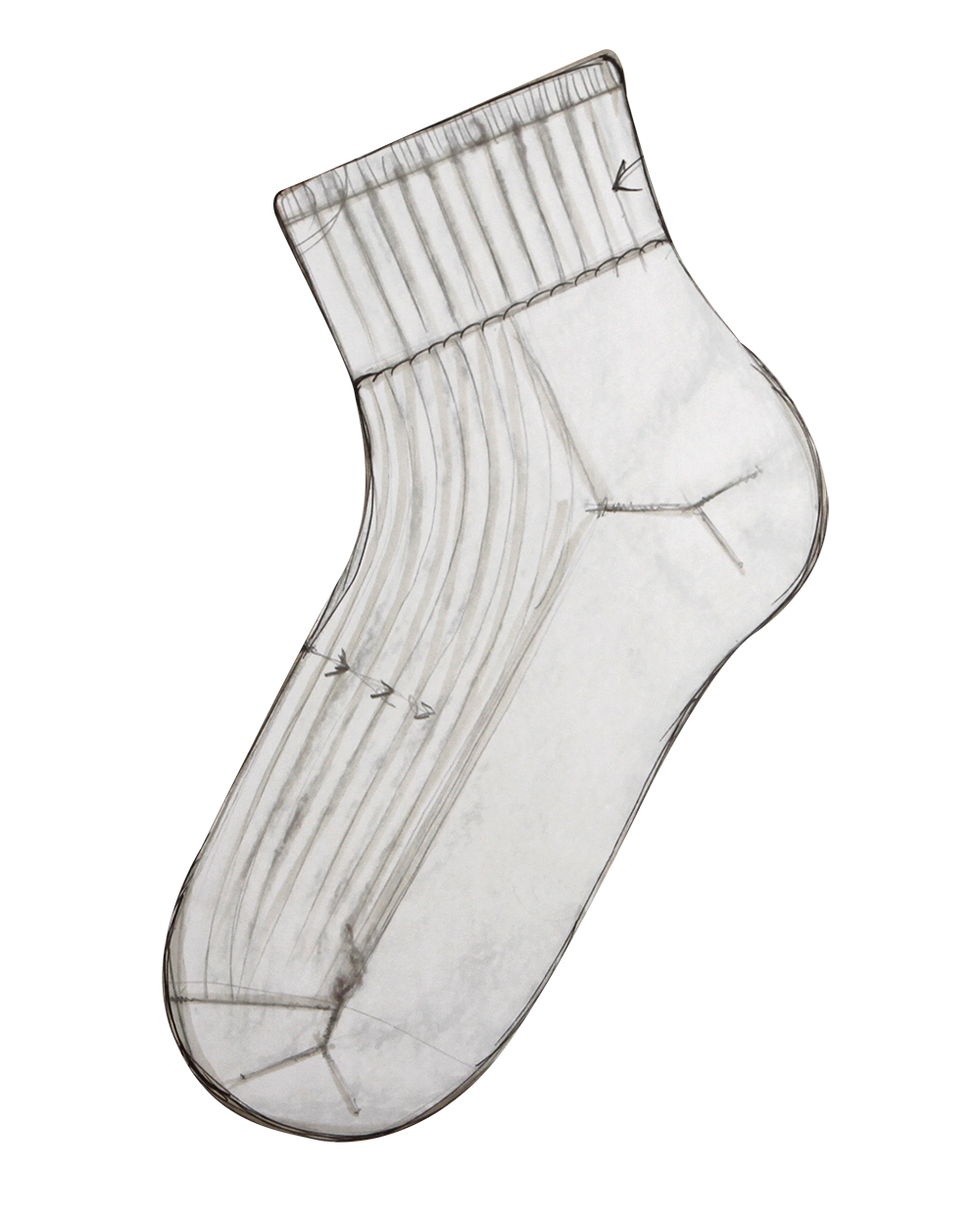 Ultra-soft sole
Compact fibre knit on the sole of the foot creates a sort of soft insole that gives a plantar micro-massage
Ergonomic manufacture
The Y-shaped dovetail at the toe and heel increases the volume of the sock, enhancing fit and comfort
Warming textile texture
Retains warmth increasing heating power
The secret of its effectiveness?
Infrared-ray emission
ACCAPI-FIR is a fibre obtained using infrared-emitting energy in the  5-20µm frequency range. It speeds up intra- and extra-cellular biochemical processes, the absorption of essential nutrients and the elimination of toxins. This allows the ACCAPI-FIR fibre to increase muscle oxygenation, optimize thermoregulation and thermogenesis, shorten recovery times, promote the expulsion of toxins and metabolic waste, and, by means of bacteriostatic activity, inhibit the emission of unpleasant odours.
The secret of its softness?
Extra-fine merino wool
Total Easy Care
The 19.5µm Merino wool used to make this sock is certified "Mulesing-Free", which guarantees shearing in full compliance with animal welfare policy.
Some wool farmers subject the animals to cruel practices that are very painful and cause a health hazard, which goes entirely against ACCAPI's Green Philosophy.
Double-strand twisting makes the fibre stronger, softer and more durable.
6 good reasons for wearing SLEEPSOCKS





Tumble dry, Normal, No heat
69% Merino Wool
20% Polyamide
6% Silicone
4% Polyester
1% Elastane